10.13.14
---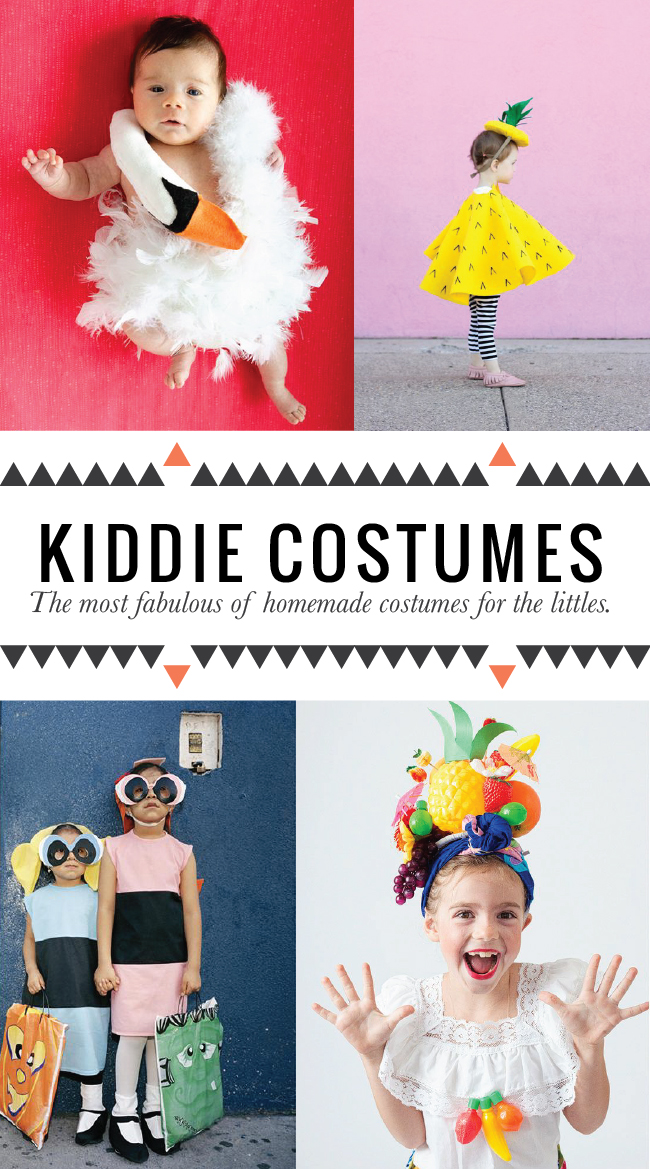 After the kids come a grandeur excuse, to get back into all the Holiday shenanigans + be totally juiced! It's like we're given a second life to thoroughly enjoy, and we're left with the fun job - the head of creativity, the one whom they (the littles) employe. My little clan, we've been known to partake in some Halloween fun - it's just about the ONLY holiday you'll catch me DIYing my life away with a needle in hand, bar none. SO here it is, a small collection of the many i've found, pinned + saved...the ones that I couldn't help but share this very Monday! Below is where I discovered these daymaking finds - click on to scope 'em out, see how it's really done + follow the brilliant guides!
Xxx
Baby Bjork Swanny via Cat Cutillo / Mini Pineapple Gal via Delia Creates / Powderpuff Chicks via Pinterest / Little Lady Carmen Miranda via Oh Happy Day
Follow along for more inspo here!