02.13.14
---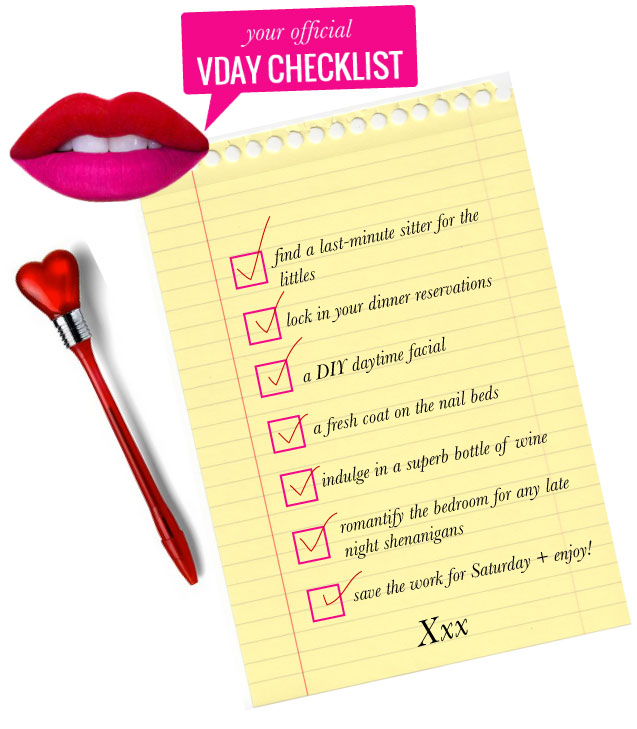 Before V-Day give yourself a little prep time, relieve yourself from the hustle and bustle and once complete, reward yourself with a tall glass of wine. A few MRS tips to getting V-Day ready, because why not make it one that's all kinds of hot + heavy! A DIY facial peel for your perusal, sure thing + a fabby nail color reco - oh i've got JUST the thing!
Take a skim through the list, it might help you out - perhaps shed some bright light that you mustn't do without!
Of the above guidelines that I have provided, which has you feeling all kinds of excited?!
DO share!
Xxx
MRS.