02.05.14
---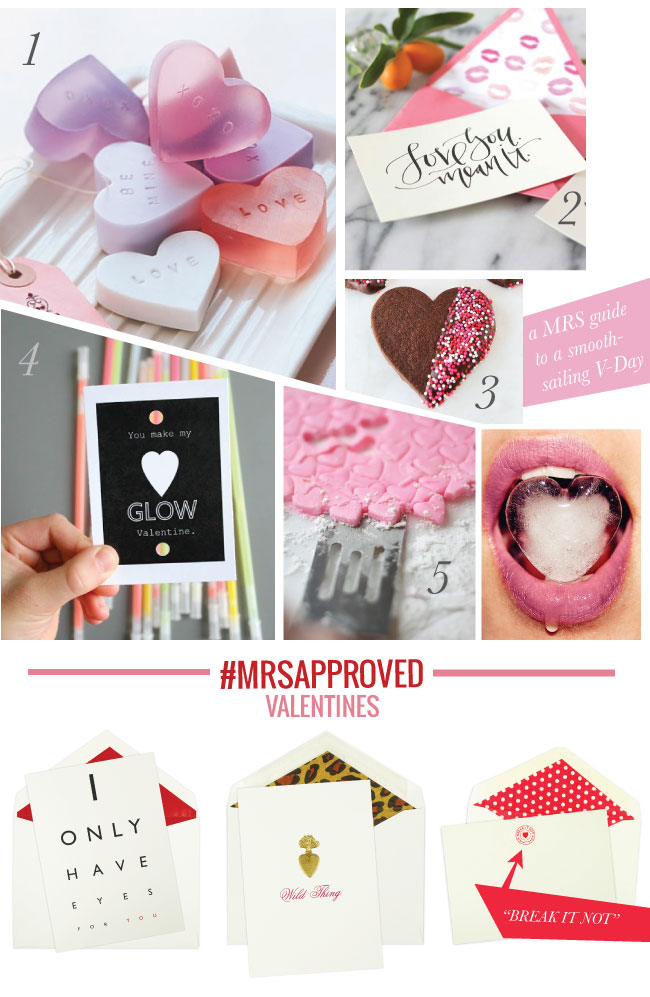 I'm still scrambling over the fact that we just hit February...to be honest it feels like a few minutes ago I was doing my 2013 salutatory. But that is that & there's no going back so why not kick off this month with a great big WHACK! There's no better feeling than being prepared so sit yourself down as I prep you with some fabby Valentine care. Below i'm giving you a little peek at my striking Valentine conglomeration, which is essentially one great-big, cheerful pink + red location!
1. Gift neighbors, teachers + coworkers these Heart-Shaped Soaps (DIY instructions here)
2. Free V-Day printables by A Fabulous Fete (download them here)
3. Mouthwatering chocolate shortbread cookies! (recipe here)
4. Totally rad glowstick valentines (more here)
5. Old-Fashioned cream mint heart candies (full recipe here)
#MRSapproved Valentines by the ever-so-talented Mrs. Strong (more here)
Follow my V-Day board on Pinterest (below) for more fabby finds!
Xxx