01.08.15
---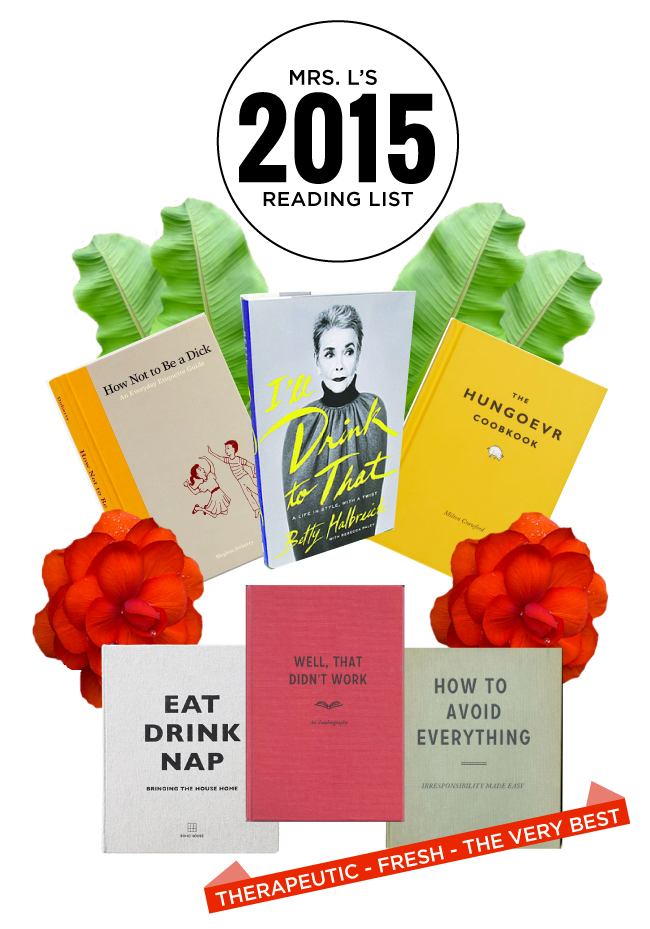 From left to right:
TOP ROW
1. For those of us who get in the dog house a little TOO often - there's likely a reason. Read to identify.
2. Currently listening to this on audible. This woman is out-of-this-world inspiring + has a tale worth being told (and heard). A MUST.
3. This must find its permanent place in my kitchen...or bedside - either works.
BOTTOM ROW
1. A favorable sequence that sounds right up my alley. Hoping it goes something like this: carne asada fries (from Tacos el Gordo), beer - lots of it and napping, yes, napping until the kids come home.
2. Things don't work out quite often - so what do we do? Read this.
3. Lately, regrettably + practically unwillingly, i've been good at this but i'm still willing to learn from the experts. Might as well go all the way.